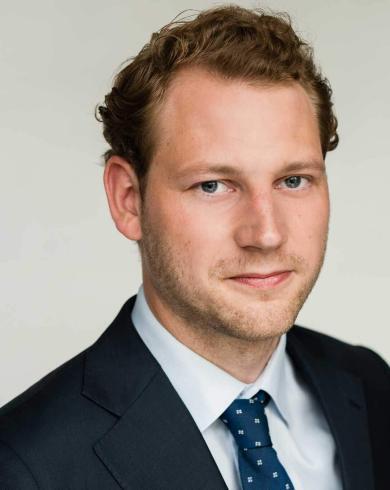 Pim Lieffering
Lawyer
Pim Lieffering is a corporate lawyer. He deals with all aspects of corporate law, from drafting and litigating on commercial contracts to advising on mergers and acquisitions. When Pim is asked a question, he always looks at the bigger picture. Because he looks just that little bit further, he regularly surprises his clients with creative solutions.
Expertises
Pim advises on documenting and structuring agreements. He drafts commercial contracts and general terms and conditions. In addition, he litigates on business disputes, for example on the fulfilment of agreements between suppliers and distributors or directors' liability cases.
Pim also deals with corporate governance within various companies. This is expressed, for example, in his role as secretary of the Supervisory Board and General Assembly of ADO Den Haag.
Pim has good contact with his clients, but can also ask critical questions if necessary to get the most important facts on the table. By asking the right questions and thinking carefully about the right strategy, legal proceedings are not always necessary.
Background
During his studies, Pim has done internships at Pels Rijcken, Ekelmans and at the Legal & Compliance team of Siemens Nederland N.V. His work at Siemens Nederland N.V. has enabled him to experience cooperation with lawyers from the other side of the table: he knows what a company lawyer expects from a good lawyer.
Education
Pim studied law at the University of Leiden. There he obtained his bachelor's degree in Law in 2018. He completed his Master's degree in Business Law at the beginning of 2020. During his studies, Pim worked at the Rechtswinkel Leiden and was a board member of the Integrand foundation.