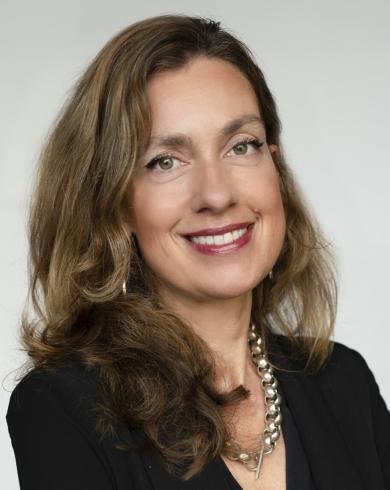 Astrid van Noort
Lawyer, Partner
Astrid van Noort specializes in personal injury cases, income protection insurance and health insurance. In addition, she helps large insurers to optimise their commercial use of sensitive personal data within the framework of the GDPR.
Expertises
Astrid not only offers her clients support in legal proceedings, but also assists them in the field of process design and GDPR compliance.
For example, Astrid advises insurance companies on complicated privacy-related business processes to improve their operations, allowing them to achieve substantial cost savings and optimal business results. Astrid also helped the Dutch Association of Insurers to draw up a manual on privacy in sickness insurance. This manual has since been approved by the Dutch Data Protection Authority and is now the preeminent guide in the sector.
Drawing on her expertise in the field of personal injury and damage, she advises NAM (the national gas company), for example, on matters concerning financial compensation for immaterial damage caused by the earthquakes in the Groningen gas field.
Astrid's clients value the creative way in which she finds an optimum balance between the legal aspects and their commercial interests. Astrid first looks at the strategic choices an organisation faces and then selects the right legal tools for the job. She creates practical, workable and commercially attractive solutions for complex problems.
What her clients say about her:
"We very much appreciate the outstanding work of Astrid van Noort. She is able to take on more than her field of expertise." (Legal 500 2020).
Astrid works for large insurers, the Dutch Association of Insurers, hospitals, doctors (including as expert witnesses) and medical advisers.
Background
In addition to her work as a lawyer, Astrid enjoys passing on her knowledge about her specialist field. Astrid teaches for example on the Severe Injury course (Nibe-SVV). She has also given a seminar on complex privacy issues in insurance cases at the request of the Dutch Association of Insurers.
Education
In 2010, Astrid completed the postgraduate specialisation course in Personal Injury (with distinction) at the Grotius Academy. She studied Dutch law at Leiden University and also passed the propedeutic exam of a degree in medicine. Furthermore, she studied European law and international private law at the Université Robert Schuman in Strasbourg (France).