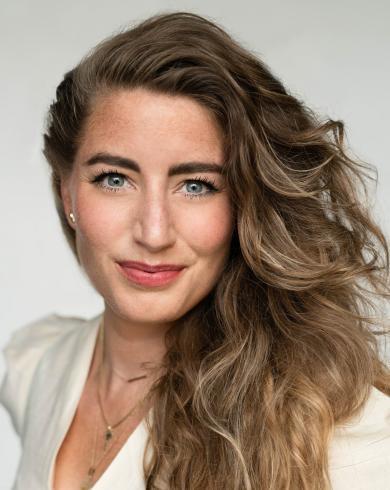 Sanne van der Salm
Lawyer
Sanne van der Salm specialises in combatting fraud for health and non-life insurers. She also frequently gives advice and conducts litigation in insurance cases relating to personal injury, occupational disability and professional liability. Sanne is an enthusiastic and committed lawyer who finds it important to have a warm, personal working relationship with her clients.
Expertises
In fraud cases, Sanne not only represents her clients in the civil courts but also knows how to get a good result in the associated disciplinary and criminal proceedings. For example, she made sure that a fraudulent healthcare professional not only had to repay a large sum of money but also had to face the disciplinary consequences of his wrongful actions.
Insurers appreciate Sanne's help in combatting fraud as efficiently and effectively as possible. To give an example, she advised one major insurance company on how to optimise collaboration between all the departments involved in tackling fraud.
Sanne enjoys cases where the evidence is complex. She searches for the missing pieces of the puzzle like a true detective and gives her clients practical advice about the following steps in the investigation. She sees it as a challenge to present what are often extensive investigations succinctly and clearly.
Background
Sanne studied Dutch law at Leiden University, majoring in criminal law. She started her legal career in 2012 working for a large legal aid organisation. Here she worked on the legal assessment of court cases, liability issues, disciplinary cases, disputes about insurance cover, and complaints. This experience has given Sanne a good understanding of the issues her clients face.
Sanne enjoys passing on her knowledge to others by giving courses and workshops. In addition to her job as a lawyer, she also teaches on the Insurance Fraud Control Coordinator course run by NIBE-SVV and she edits the professional competence tool developed by the corporate insurance association VNAB.