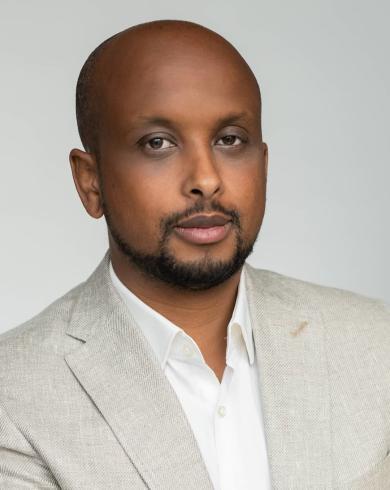 Abdi Youssuf
Lawyer
Abdi Youssuf is a lawyer specialising in liability and insurance law. He focuses in particular on directors' liability and professional liability, health insurance and issues concerning insurance and privacy law. His clients describe Abdi as tenacious, enthusiastic, creative and with the mindset of a winner.
Expertises
Insurers often entrust Abdi with problems where they are unable to see a solution. That is precisely when Abdi comes into his own: he looks for unconventional approaches or renews discussions with the opposing party. This has led on numerous occasions to creative solutions in cases that others thought did not have a chance.
Abdi enjoys working with the client to decide on a strategy and figure out the tactical details. Abdi always listens closely and is alert to nuances. He takes the broader context into consideration when determining which points he should emphasise and when he should take action. In court sessions, Abdi savours the contest with the opposing party and the judge.
In professional liability cases, Abdi assists financial service providers, lawyers, notaries, estate agents, sickness absence managers, health and safety doctors, and rehabilitation companies. He always involves his clients in the decision on what strategy to adopt. Sometimes he will recommend an early out-of-court settlement to avoid lengthy proceedings. If this quick remedy proves not possible, Abdi will look for the best strategy for the lawsuit.
Background
Abdi Youssuf joined Ekelmans in 2017. From 2011 to 2017, he worked as a lawyer on lawsuits and arbitration cases in the fields of liability and insurance law and commercial litigation. In addition to his job as a lawyer, Abdi is responsible for the Employers' Liability module of the OSR Personal Injury course on Medium-Severe Injury.
Education
In 2015, Abdi completed the Grotius specialist training programme in Companies and Liability. He obtained his degree at Erasmus University Rotterdam.