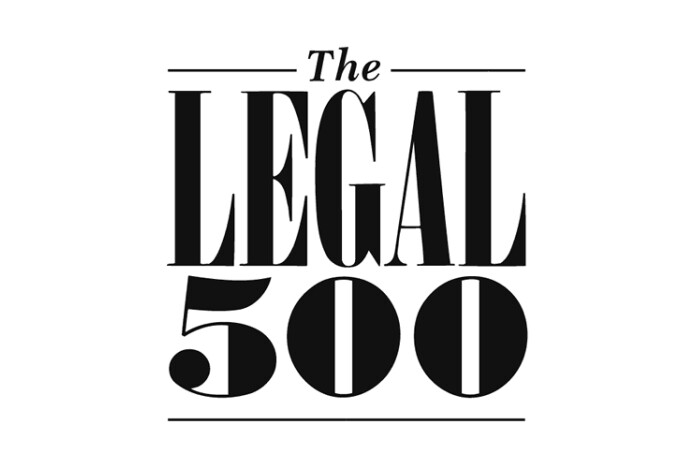 Legal 500 has announced its rankings for 2020. In this leading guide to the international legal profession, Ekelmans & Meijer is recognised as one of the top firms in the field of Insurance Law. We are proud of this recognition.
Rankings Legal 500 and client recommendations
Legal 500 has been assessing the strength of law firms in more than 100 jurisdictions worldwide for over 30 years. The Legal 500 rankings are based on the recommendations of clients provided to the Legal 500 researchers. We thank our clients for sharing their trust in our Insurance team! .
Legal 500 on our Insurance team:
Ekelmans & Meijer Advocaten is 'always a pleasure to work with'[..]. The group is particularly active in the healthcare sector and recently represented health insurance company De Friesland Zorgverzekeraar in an appeal regarding the remuneration healthcare insurers must pay for services rendered by medical professionals with whom they have not concluded an agreement on their fees. 'Enthusiastic and excellent insurance lawyer' Jan Ekelmans is a key name to note, along with practice head Hanco Arnold and 'highly professional and very capable attorney' Astrid van Noort.
Legal 500 also quotes the following statements from our clients:
'[..] Astrid van Noort who handled six claims for us. She strikes me as a highly professional and very capable attorney in her field of expertise.'
'Astrid van Noort: competent, open, friendly, easily approachable.'
'We especially like to work with Jan Ekelmans. Due to his keen wits and social skills we don't need many words for him to understand us completely. We don't know anybody else who is able to assess a large case as quickly as he does. We also very much appreciate the outstanding work of Hanco Arnold and Astrid van Noort. Hanco Arnold especially in cases that concern fraud and Astrid van Noort for cases that concern privacy matters. Both lawyers are able to take on more then their field of expertise as mentioned before.'
'Jan Ekelmans is an enthusiastic and excellent insurance lawyer; friendly, quick to respond, highly specialised and pragmatic. I can highly recommend Jan Ekelmans to others.'
'They have a great deal of knowledge and work with particular care.'
'They work hard. They are extremely careful. They do what they promise.'
'It is always a pleasure to work with Ekelmans & Meijer.'
'We use them as a health insurer for advice and litigation and they are competent and know the market.'
'They are specialised and have a lot of knowledge in-house.'
'They are objective – if we need to settle then that is what they will advise us to do.'