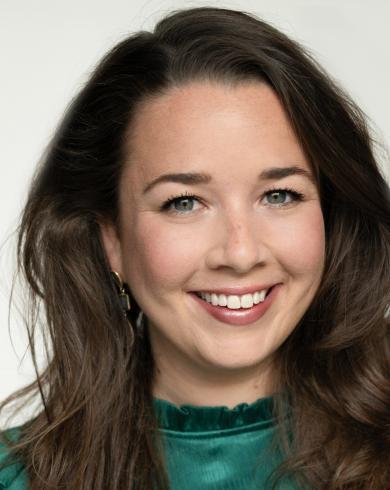 Frederike Rijpkema
Frederike Rijpkema behandelt als advocaat uiteenlopende verzekeringsrechtelijke kwesties. Zo houdt zij zich bezig met aansprakelijkheidszaken, dekkingsgeschillen en beroepsaansprakelijkheidszaken voor verzekeraars
Expertises
Frederike komt altijd goed beslagen ten ijs: liever controleert ze iets meerdere keren dan dat ze iets aan het toeval overlaat. Haar cliënten kunnen er dan ook op vertrouwen dat Frederike alle ins en outs van een dossier kent en alle mogelijke invalshoeken heeft bestudeerd.
Achtergrond
Gedurende haar studie is Frederike als werkstudent in dienst geweest bij een advocatenkantoor in Amsterdam. Daarnaast liep zij stage bij de Rechtbank Amsterdam. Daar werd haar interesse in Verzekering en aansprakelijkheid gewekt. Die interesse heeft zij verder onderzocht tijdens twee verschillende stages bij in Verzekeringsrecht gespecialiseerde advocatenkantoren.
Opleiding
Frederike heeft in 2019 haar bachelor rechtsgeleerdheid behaald aan de Universiteit van Utrecht. In 2020 rondde Frederike de master Privaatrecht aan de Universiteit van Amsterdam (cum laude) af.
Frederike was tijdens haar studie onder meer actief als commissielid bij de Privaatrechtelijke Studievereniging Bona Fide. Ook trad zij op als vrijwilliger bij de rechtswinkel.
'Jan Ekelmans is an experienced practitioner, with notable experience advising healthcare insurers. His working style is commended as being "very elegant and smart.'
'One client highlights that the firm's team is made up of smart people with a lot of knowledge who are still really friendly and social.'
'Not only do they give well-founded legal advice, they also know how to solve insurance issues in a more pragmatic way, while taking into account the interests of all parties involved. Something that is essential in the insurance business.'
'A great person to work with is Frank Schaaf. He has a lot of substantive knowledge and is extremely driven. If necessary, he works day and night to achieve a certain result.'
'Another aspect is that the people are very approachable. We have a very good collaboration with them and we can just pick up the phone and give them a quick call to ask a question without being billed for the nitty gritty things. They really take the time to help you.'
'Their knowledge sets them apart. It is an office that specializes in insurance and liability'
'Jan Ekelmans is the partner who stands out in strategic thinking. He knows exactly when it is time to offer a settlement and when not. In coverage discussions, too, he knows how to convey the insurer's point of view in a firm but customer-friendly manner.'
'Another thing that makes the firm unique is how they involve the client in legal cases, both in terms of content and procedure.'
'The people I work with are, without exception, nice and very approachable. They go the extra mile when necessary. The way in which they take the lead in a file is pleasant, without losing sight of the role of the client.'
'The strong points of this office are its specialisms, complemented by an excellent ability to propagate and maintain cohesion as well as mutual cooperation. This strongly benefits file handling.'
'What makes this office unique is that it has a high standard, but at the same time is also transparent and easily approachable.'
'Daan Spoormans has a very efficient and pragmatic approach to case management. He has very good knowledge of problems arising from cross-border litigation, in particular between Germany and the Netherlands.'
'Ekelmans Advocaten – Insurance & Corporate's ability to quickly solve difficult situations makes them a priceless asset to clients.'
'This is the firm for health insurance legal expertise'.
'Highly professional and knowledgeable in all aspects of the industry'.
'They have a great deal of knowledge and work with particular care.'
'They are objective – if we need to settle then that is what they will advise us to do.'
This firm is renowned for its litigation expertise and has a long track record advising on high-profile cases before the Supreme Court.
"We enjoyed the personal approach. We felt like we knew what was going on, which gave us enough comfort during the process."
"Most firms have the required knowledge but this firm knows how to use it to our advantage."