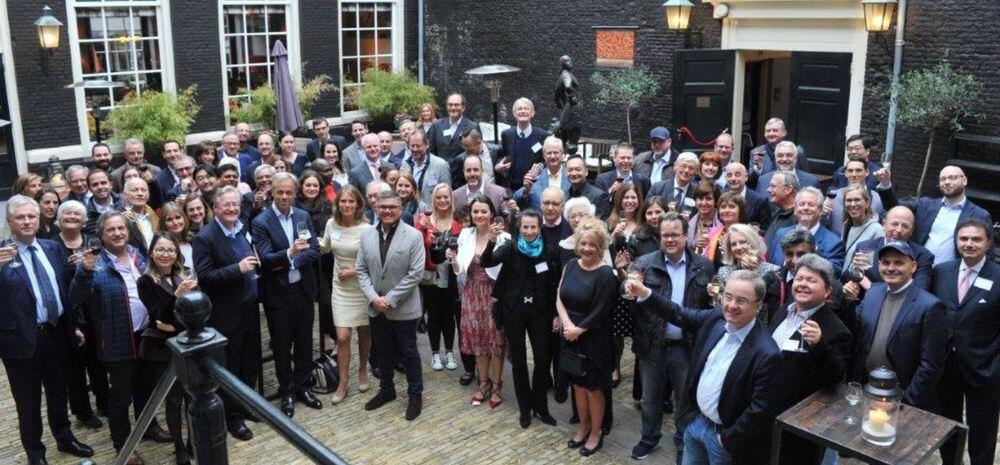 It was a privilege for our firm to host the 2019 Legalink General Meeting in Krasnapolsky, Amsterdam. 80 delegates from 32 member lawfirms around the world, from Australia to Chili, shared knowledge, talked business and made new friends. All aimed at working together and providing our clients with cross border legal services.
Ekelmans & Meijer organised the conference with co host Jonker Abeln from Amsterdam.
We held business meetings with practice groups and had many interesting guest speakers:
On Friday 17 May the keynote speaker Mr Bernard Wientjes shared his views on "How to model international cooperation". It was a great meeting.
Distinguished panelmembers conducted discussions on "Litigation or Arbitration in international disputes". Panel member (among others) were Lincoln S. Frakes, President of the NCC District Court, Professor Filip De Ly, founder and CEO of Omni Bridgeway Wieger Wielinga and Supreme Court litigator David de Knijff from Ekelmans & Meijer.
On Saturday 18 May we had an energizing Brexit panel consisting of external experts and lawyers from our German and London firms.
We were honoured to receive all speakers and delegates and received many thank you notes:
"The conferences, the speakers, the attractive topics, the venue and the social events were all very well chosen and memorable. I enjoyed very much the presentation and vision of Bernard Wientjes, the panel on litigation [ ] and the thought provoking panel on Brexit on Saturday morning. Both great Dutch firms showed us what respect and friendship in our network means in organizing this together"
In conclusion: we want to offer our clients the best legal services worldwide available. Our active Legalink membership ensures our clients acces to a world of expertise.
Legalink is an international legal Network of over 60 independent business oriented law firms with members from the majority of the world's main commercial centres.
The Network is now composed of more than 3000 legal professionals. Legalink operates internationally but personally, delivering top quality multi-jurisdictional legal services.